Designing with Rinea Foiled Paper by Martha
Posted on February 20 2018
Hello everyone, 
Martha Lucia
 here to share another model of flower created with the 
3D Rolled Star
 Wafer Thin Dies and Rinea Foiled Paper Foil.  Designing with Rinea Foiled Paper is a real pleasure because you can mold with the paper and give different forms to your designs.
This month we are using these 3D Rolled Star die cuts to show you how to make more that one star and I decided to make flowers. Take a look at this decorated gift bag that I made:


I made the bag using a Cricut design and textured cardstock in pretty pink. After assembling the bag I decorated the front with three strips of Lavender/Lavender Starstruck Rinea Foiled Paper. I pasted the strips using Quick Craft Glue from Helmar. Then I took the small die cut included on the 3D Rolled Star Die Cut Set to cut the layers of my flower.
I used the small die cut included on the 3D Rolled Star die cut set, and maybe you are asking how I cut the layers of the flowers if they are different sizes. Easy! I just put my circle on the big shot and centered the die cut over the circle and past it through the big shot.
To create the flower, I used at the same time 3 different round wooden sticks with different sizes and create an accordion on each petal, keeping the color up and the gold down. Then I pasted the layer on the center with a glue dots.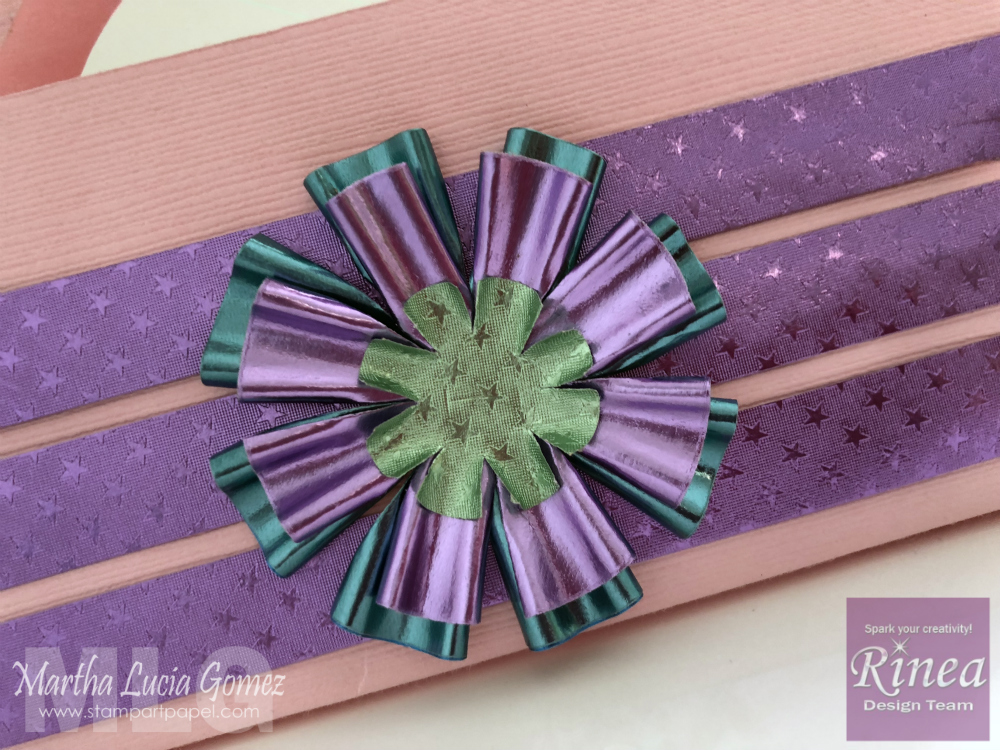 I hope my project inspires you and give an idea to use your 
3D Rolled Star
 in a different way. With these dies you can create the 
3D Rolled Star
 in different sizes and amazing flowers, it is only inspiration for you because I am sure that your creativity is unlimited.
Thank you for stopping by and see you soon!