Die Cut Flowers by Martha Lucia
Posted on April 20 2018
Spring is here with 
Pastels Foiled Paper Variety Pack from Rinea
 and many colors! Today, I want to share with you another 3D project that I made using Die Cut Flowers and  these fabulous colors of foiled papers to decorate a box.  I love to use 3D die cut flowers with Rinea Foiled Paper because I can get more dimension on my projects.
Take a look at my creation:
I bought this jewelry box in a craft store and to make it more attractive I created a dot pattern with a stencil and Memento Ink. Then over some dots I added a little shimmer with a paint brush and Shimmer Sheer.
To give the form to each die cut flower, I used a round wood stick  to curve the petals. After giving the dimension to each petal, I assembled each flower and secured on the center with a coordinated metallic brad.
Also, I gave a big contrast on the flowers by adding a some leaves that I cut using
Emerald/Emerald Starstruck Rinea Foiled Paper
, with the the Small Ivy Die-namites die cut. To finalize the project, I pasted the flowers over the different fronts of the box using glue dots.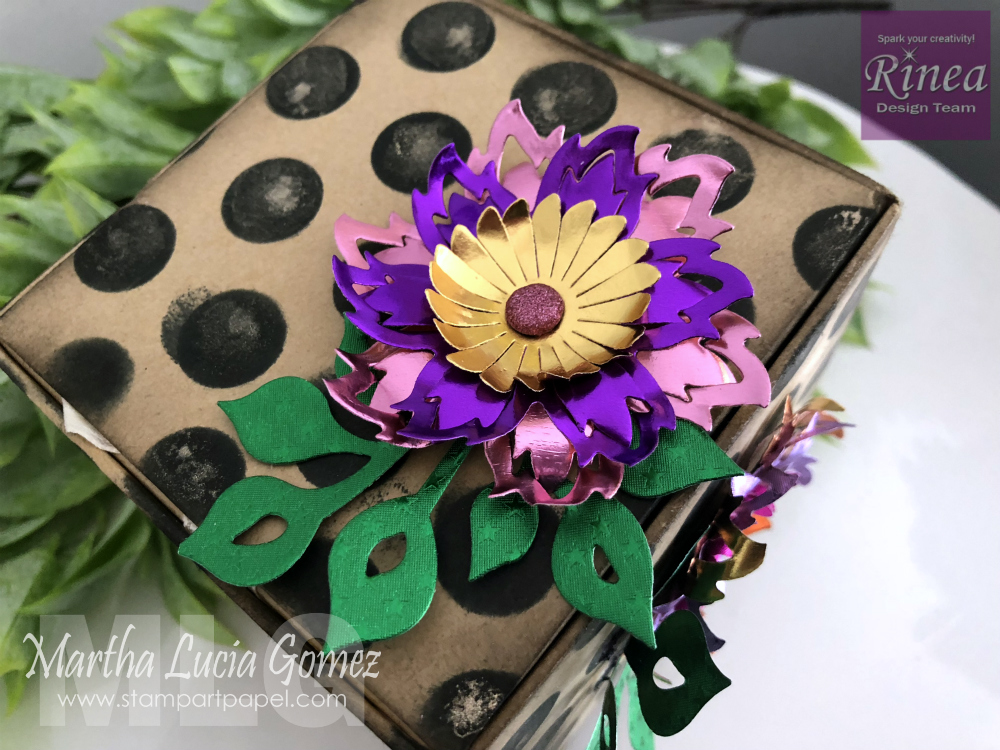 Thank you for stopping by and see you soon!